How to Use New Tunnel (Smoke) in b.VPN App for Windows and Mac OS
Aug. 17, 2016, 4:42 p.m.
Smoke is a new advanced UPD tunnel developed and customized by b.VPN to bypass the most sophisticated firewalls in countries such as China, Iran and Oman.
To tunnel your connection to our servers through Smoke, please follow the instructions below:
Click "Gear" icon in the main window.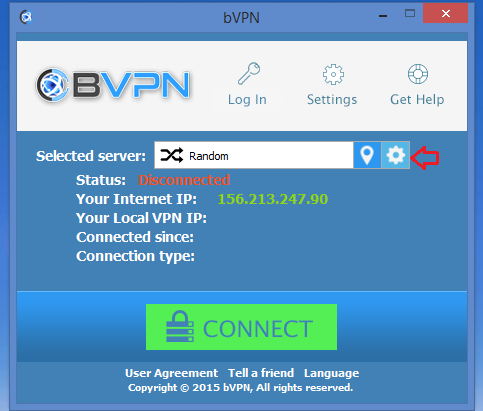 Check "Smoke Tunnel" radio button then click "OK".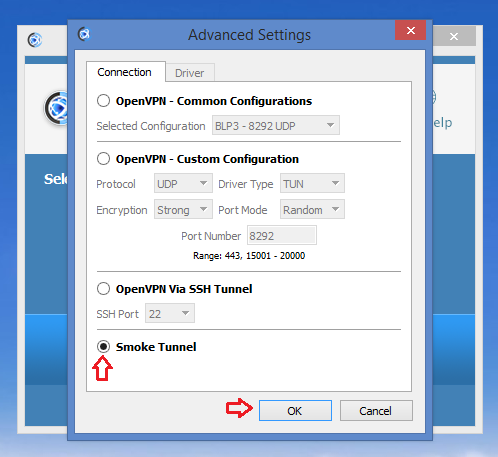 Back to main window, click "Pin" icon.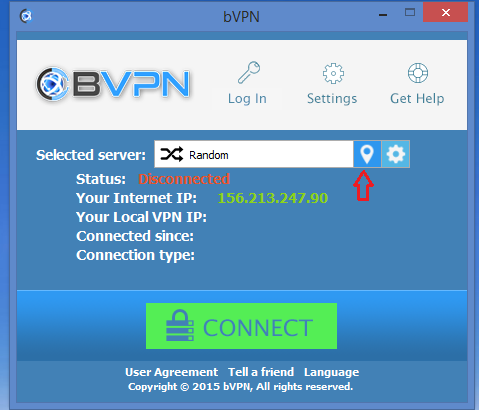 Now you should be seeing the list of available servers, click on any server you prefer or you might even click "Random".
Now click "Connect".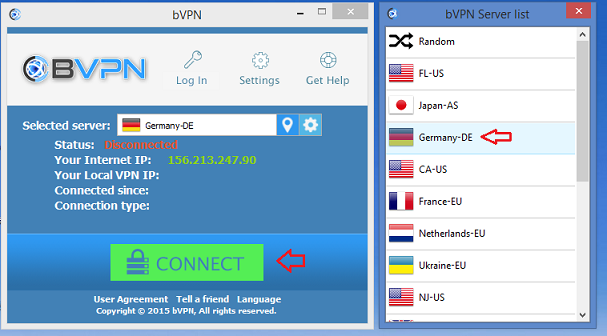 This is how b.VPN looks like when you're connected.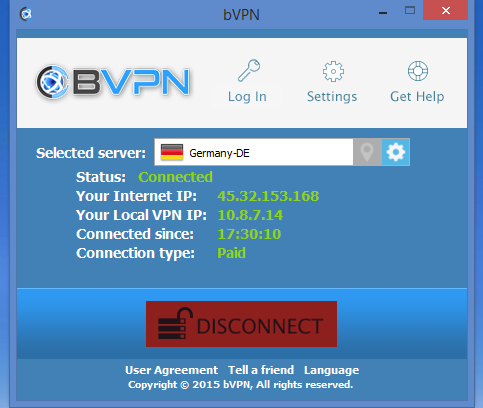 On the off chance that "Smoke Tunnel" is not working or unstable, please tick "Hop Function" checkbox.